Dog Boarding in Tucson
"A home style dog day care experience."

Howling Success dog boarding in Tucson provides a unique dog day care experience not offered by the typical dog boarding kennel. At Howling Success there are no kennels, no cages and no isolation at all! Your dog enjoys a home-style, cage free dog sitting experience and is treated just like one of our own.

Most dog boarding facilities in Tucson don't provide a lot of social contact for your dog. Your dog's stay at Howling Success will be filled with personal interaction with us and loads of playtime with other well socialized dogs in a safe, fun and interactive environment. Howling Success dog boarding provides a whole new dog sitting experience that is more like a doggy day care resort or spa than a typical kennel. You can be confident and guilt-free when leaving your dog at Howling Success!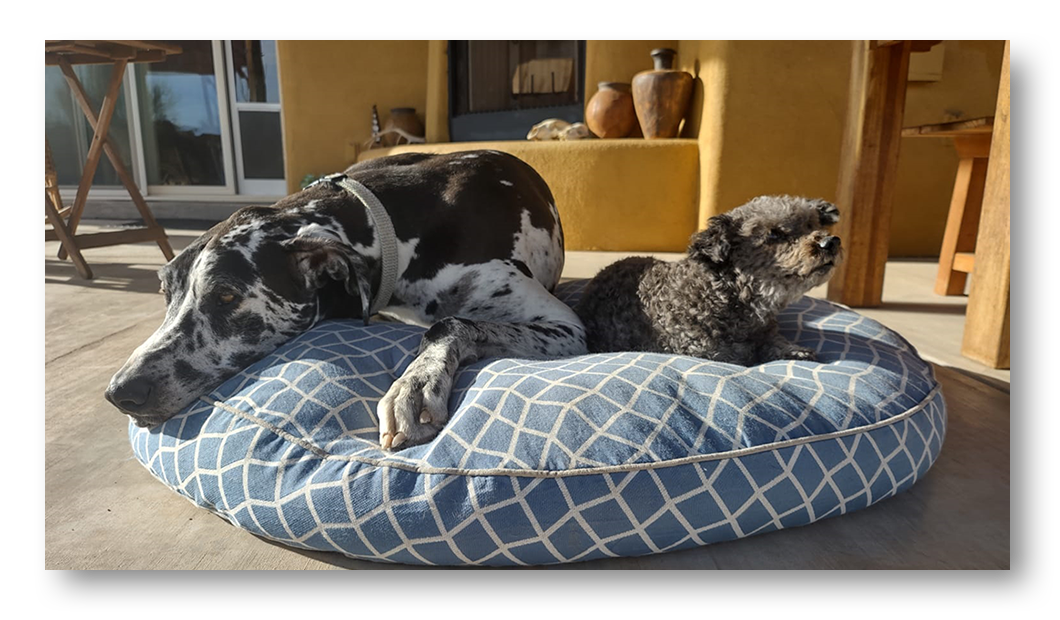 Why Dog Boarding should be home style?
The staff at Howling Success dog boarding in Tucson have over 25 years of dog day care experience. We know how to eliminate problems that lead to destructive behavior such as chewing, digging and barking. Home style dog day care naturally creates an atmosphere where boredom and separation anxiety is taken away. This is achieved by fostering a fun and stimulating environment for your dog.

It's natural for your dog to miss you when you are away. But here at Howling Success dog day care your dog doesn't just sit around and wait for you to come home. We work hard to make sure your dog is having a great time joining the other dogs in healthy play, swimming and other activities.  If you need to be away at night, your dog will sleep in our home where we offer anti-anxiety beds to ensure their comfort.  We monitor all dogs closely and we strive to ensure that they all have a great time. Upon request, we can send photos of your dog direct to your digital device  so they don't seem so far away.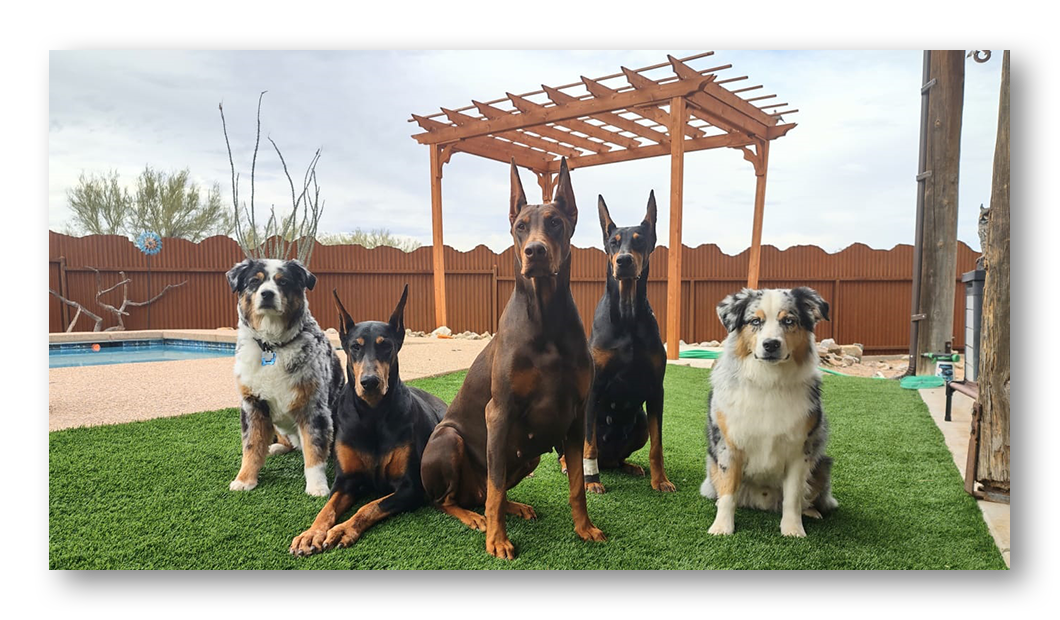 Dog boarding and dog day care should consist of playful and non threatening dogs. In order to maintain such an atmosphere. We only accept well socialized dogs for the safety and enjoyment of all. Additionally, we limit the number of dogs that we allow at any time. This ensures that your dog will receive plenty of one-on-one attention. It's our mission to make your dog feel that Howling Success is his or her "home away from home".
At Howling Success, you will have the peace of mind of knowing that your dog will be calm and relaxed when your return. In fact, when puppies come to see us they always look forward to coming back again and again – and we love having them here!