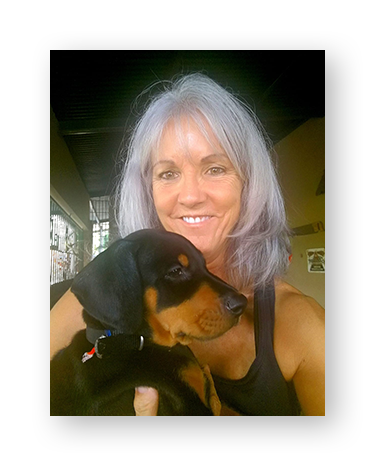 KRISTINE BERG, Owner
Kris has been professionally working with dogs since 1977 when she created "Howling Success". Working with dogs isn't a just a job for her….it's a lifelong passion.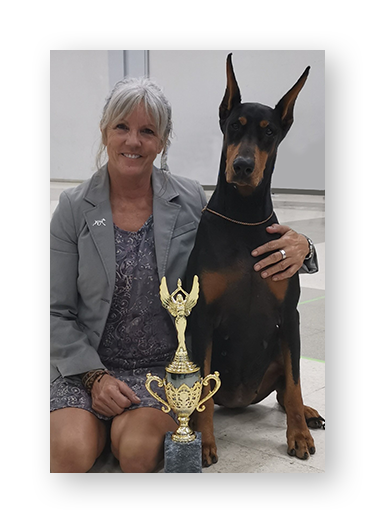 As a trainer, she spent years teaching basic obedience, puppy training and behavioral modification. She was a mentor for the well-known Los Angeles based Animal Behavior College. In the 1980's she was heavily involved with the German canine sport of Schutzhund (protection dog) which consisted of competing in obedience, tracking and protection. She also competed regularly in conformation (both AKC and German).
In the late 1990's, she relocated to northern Arizona. There she served as the executive director of the Verde Valley Humane Society. She also worked as an animal services officer in both Cottonwood and Clarkdale, Arizona. It was while living in northern Arizona that's she became very interested in the therapy dog program. She owned and trained the first therapy dog to be certified in Northern Arizona. This qualified her to take her dog into Senior Housing Centers to work with the elderly which she did regularly throughout the life of her dog.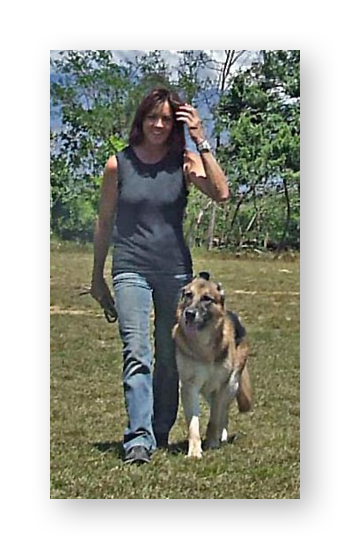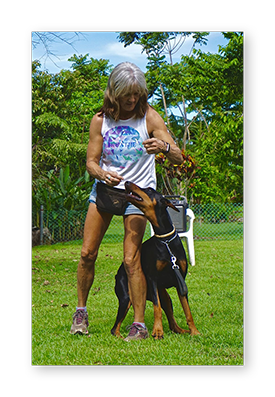 Kris has never been afraid to try new approaches to work with dogs. Always concerned with the care and safety of all animals, at one point, she accepted a position as a senior codes enforcement officer over animal services. This led to her become a nationally certified animal cruelty investigator. At every stage of her life, she has always offered her services for little or no fee to work with animal rescue organizations and animal shelters.
Kris is acutely aware that working with dogs means working with people and pet owners in particular. She firmly believes that the treatment and care of animals needs to begin with children. It was this belief and passion that led her to her next venture–moving to another country, seeing and experiencing how other parts of the world interact with their animals. To this end, she moved to Panama. She lived there for 14 years striving to share her knowledge and experiences to a different culture. She held spay and neuter clinics. She educated not only children but adults as well in pet care. During this time, she opened and ran a very successful dog boarding and training business, ran spay and neuter clinics, started an animal rescue program and did whatever she could to teach and improve the welfare of dogs.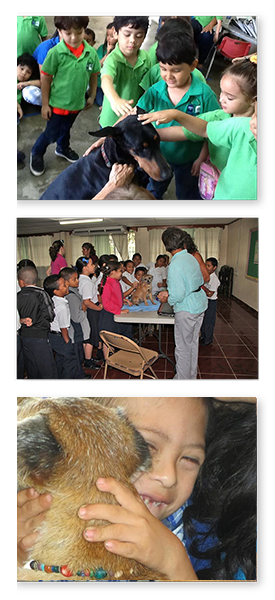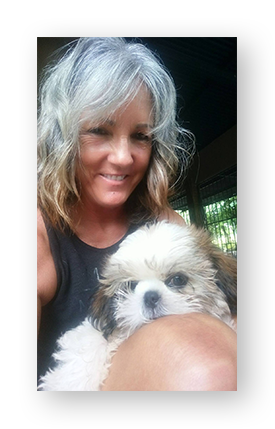 Kris has now returned to Arizona where she is taking her "retirement" doing cage-free boarding for the dogs of Tucson. She has purchased a beautiful home and property where her main focus is the safety and comfort of her boarding clients.